Skip to Content
Myofunctional Therapy
Myofunctional Therapy is a program used by Dentists, Dental Hygienists, Speech & Language Pathologists, and Occupational Therapists who have specialized training to correct improper function of facial muscles and the muscles of the tongue due to improper resting position of the tongue, inadequate upper arch space or because the tongue is tethered to the floor of the mouth.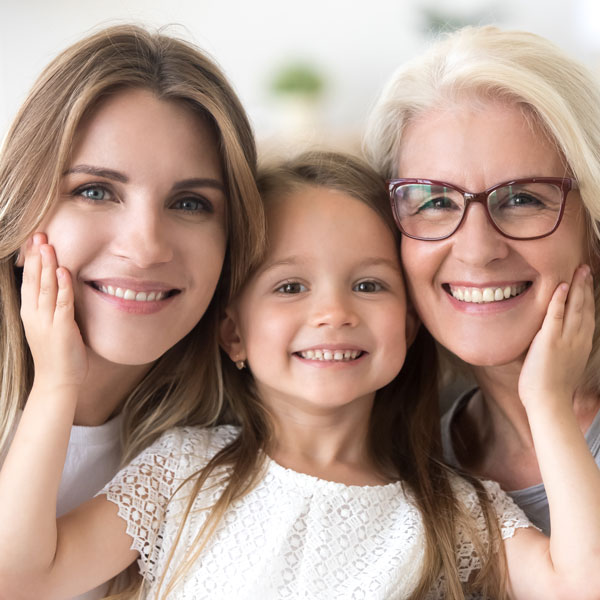 A Good Night's Sleep Is Essential for Everyone
Myofunctional therapy uses a combination of physical therapy exercises to improve the bite, breathing, and facial posture. The training targets the face, neck, and mouth's soft tissues to reach optimal tongue position and oral rest posture.
A good night's sleep is essential for everyone, especially in children. Many children experience breathing problems during sleep (also known as sleep-disordered breathing) without their parents even realizing it. Getting enough air through an unobstructed (unblocked) airway during sleep and while awake is a necessary step in developing good health for a lifetime, one's night's sleep at a time.
What Signs Should Parents Watch Out For
The most obvious sign that a parent should watch out for is mouth breathing, but caregivers should also notice if there are any breathing sounds, including snoring, during sleep. Breathing should be through the nose and silent. While most parents do not sleep in the same bedroom with their children every night, it is beneficial to watch your child's sleep habits sometimes and keep an eye out for signs of disruption. Some other signs to watch for during sleep that show your child might be experiencing sleep-disordered breathing are:
Unusual sleep position
Bedwetting
Sweating
Teeth Grinding
Waking up frequently.
Your child may also show behavioral signs when they are awake. Many children who are diagnosed with attention deficit disorder hyperactivity disorder (ADHD) might be sleeping poorly- the behavioral signs are similar:
Daytime drowsiness
Trouble concentrating.
Irritability or moodiness
Fidgeting and hyperactivity
Let us help you and your child to breathe better, feel better and live a healthier life!
Call us at 410-879-4363 for more information.
Get a Lifetime of Dental Care