Skip to Content
Glo Whitening for Bel Air, MD Patients
Lifetime Dental Care® offers professional teeth whitening for patients who desire a brighter more beautiful smile at our Bel Air, MD practice. Teeth whitening is a perfectly-safe and incredibly common cosmetic dental procedure. Having a dental professional perform it ensures you get the best results. Glo Whitening is an accelerated method of removing years of stains and discoloration from your teeth, producing fantastic results in less time than traditional whitening. Our dental practice is proud of the high-quality dental care we provide patients, and cosmetic treatments are a safe and effective way of enhancing your smile. We use the most advanced techniques to ensure your comfort and satisfaction. Glo Whitening is a proven whitening technology that we're thrilled to offer.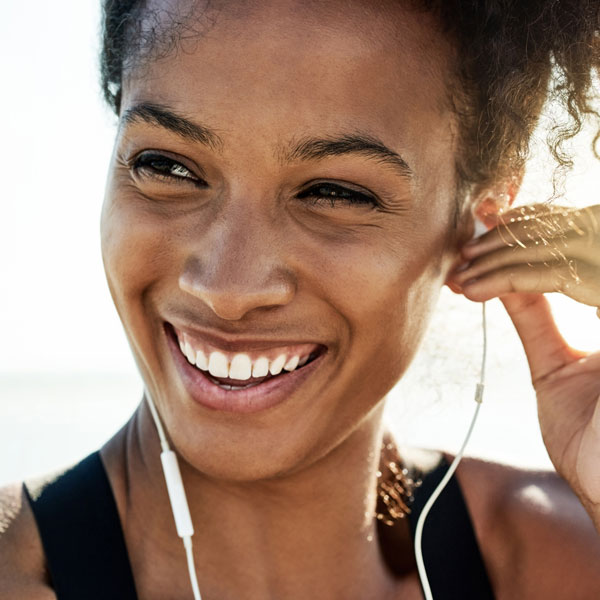 The Process for Glo Whitening Treatment
Lifetime Dental Care® wants to make sure you're as comfortable as possible during any treatment. With Glo Whitening, you get effective cosmetic care that strips the stains off your teeth in less time than traditional whitening methods and with no treatment sensitivity. Our dental staff will discuss the specific shade of brightness you want for your teeth so that we can tailor your treatment to meet your expectations. Before visiting us for teeth whitening, you might benefit from understanding how Glo Whitening works and what the treatment entails. We've summarized a few valuable highlights about the treatment that will help ease your worries about this simple cosmetic procedure:
The treatment uses a universally-sized mouthpiece that combines a safe LED light and optimal warming heat to accelerate the effects of the whitening gel.
We use a whitening gel that's specially formulated with 30% hydrogen peroxide. For young patients or those who are prone to sensitivity, we can use a gel with 24% hydrogen peroxide.
This whitening treatment does not require impressions or trays during the process, which is part of what makes it hassle-free.
Get Beautiful Teeth in Less Time
We offer Glo Whitening because of its convenience, patient comfortability, and effectiveness. Lifetime Dental Care® will gladly set up an appointment with you to discuss your aesthetic needs and recommend this or any other cosmetic procedure to improve your smile. Don't let stains or yellow teeth keep you from laughing and flashing a smile in public. Let our dental specialists treat your cosmetic needs with safe and effective procedures that result in a set of pearly whites. Give us a call today to schedule an appointment, and we'll help you enjoy a healthy, beautiful mouth.
Before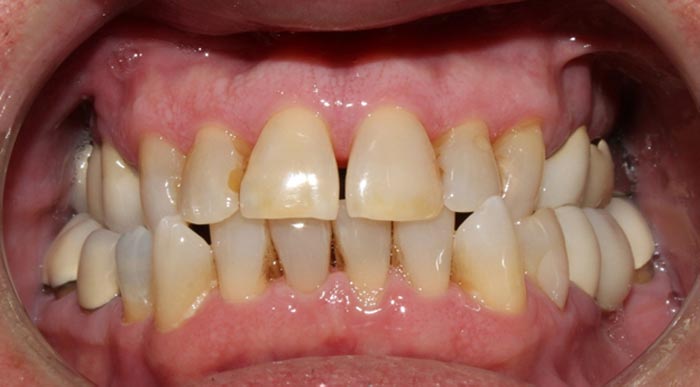 After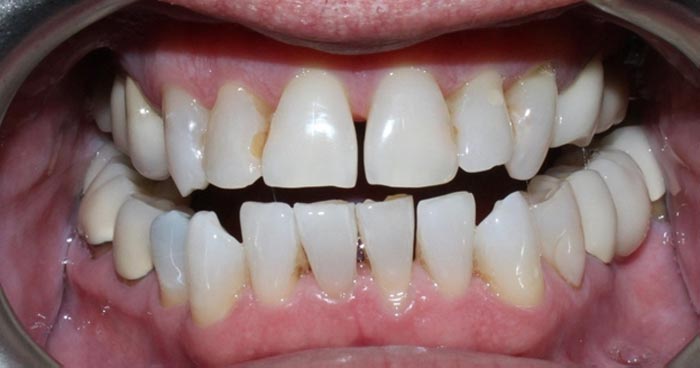 Get a Lifetime of Dental Care